Air Conditioning Maintenance is Important
What are the benefits of annual air conditioning maintenance?
Whether we like it or not, the comfort systems in our homes need attention from time to time. To maintain your system's efficiency and reliability high, it is important to have regular A/C check-ups.  Many manufacturer warranties require regular maintenance by licensed technicians.  We are highly trained, on an ongoing basis to perform both air conditioning maintenance in Montgomery in order to keep your system running at peak efficiency.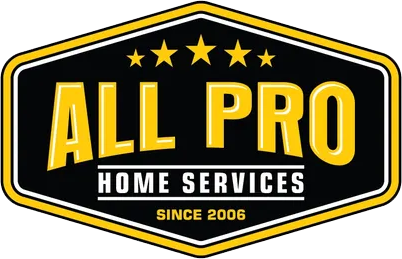 Save $20 on Air Conditioning Maintenance
Get proactive.  Take care of your HVAC equipment so it can take care of your comfort.
At All Pro Home Services, we offer one time, seasonal maintenance visits, or you can become a Total Care Club Member, our maintenance agreements carry the highest value in all of Montgomery County.  With our Total Care Club membership you will receive tune-ups, plus extra benefits.
WHAT DO WE DO DURING AN A/C MAINTENANCE?
We perform a comprehensive 62 point inspection on your entire system, we even inspect items that are not a part of your HVAC system but have an effect on your indoor climate! We check everything from your contactor, all the way to your pull down stairs! Here are a couple of the 62 points that we inspect:
Evaporator coil condition
Supply and return air plenum condition
All pressure switches
UV Light condition
Media filter condition
Main and auxiliary drain line condition
Ductwork condition
Attic insulation condition
Blower motor condition
System static pressure