THE AIR SCRUBBER BY AERUS
WHAT ARE THE BENEFITS OF ADDING AN AIR SCRUBBER TO YOUR HVAC SYSTEM?
The Air Scrubber by Aerus installs directly into residential or commercial HVAC systems to remove surface and airborne contaminants including VOCs, odors, dust, pet dander, and other allergens. The system uses our proprietary ActivePure® Technology and has been tested in independent labs and proven effective on bacteria, viruses, mold and fungi on surfaces and in the air.  
Keeps your evaporator coil clean when installed correctly, improving air flow and reducing energy costs
Will remove volatile organic compounds(VOC's)
Reduced odors in home
Reduced colds and flus due to germs not being killed while circulating through HVAC system
Controls mold and bacterias
Keeps your family healthier
Decreases the need for maintenance on your HVAC system
Reduces amount of waste in your condensate drain by eliminating growth on the evaporator coil
Indoor air quality or IAQ is the most overlooked area of our industry, but also one of the most important in our region. Poor IAQ not only affects the performance of your air conditioning and heating system, it also affect your health. Our understanding and control measure of common indoor air pollutants can help lower your risk of health concerns caused by poor IAQ.
Some effects are similar to those from colds or other viral diseases, so it is often difficult to determine if the symptoms are a result of exposure to poor IAQ. Homes are built "tighter" these days and this causes more particles to be trapped in your home, possibly affecting you and your family's health. Things such as, cleaning chemicals, dust, pet dander and others become trapped in your home due to the "tightness" of your home's construction. 
CHECK THE AIR YOU BREATHE
All Pro Home Services, through ongoing training, is prepared to inspect your home for indoor air quality issues. We will provide you with written results from your IAQ test as well as  options to improve your IAQ and to prevent your indoor air from becoming poor quality again. Items and processes such as duct cleaning in The Woodlands, media filter installation, indoor air sanitation(UV) lights, and Lennox PureAir can be installed at very low cost while increasing the quality of your indoor air for the long term. 
WHAT WE TEST FOR IN YOUR HOME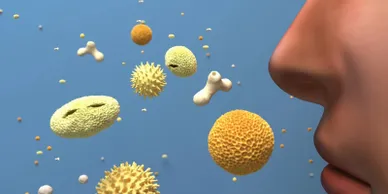 Health Concerns: Particles are generally a cause for concern when daily average levels are above 10 µg/m3. Particles are known to trigger asthma and allergy symptoms. At levels above 35 µg/m3, they can harm normally healthy adults by causing emphysema and diminished lung capacity. Children, the elderly, pregnant women and individuals with preexisting lung conditions are more susceptible.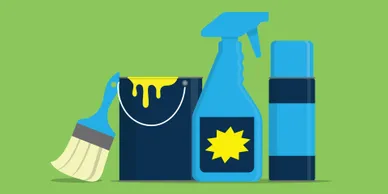 Volatile Organic Compounds
Health Concerns: Chemical pollutants are generally a cause for concern when average levels are above 500 µg/m3 (micrograms per cubic meter of air). Chemical pollutants are known to trigger asthma and allergy symptoms. At moderate levels, eyes and nasal passages can be irritated. Some people can experience nausea and headaches. At very high levels, they can even affect normally healthy adults by overworking the liver and kidneys. Children, the elderly, and pregnant women are more susceptible.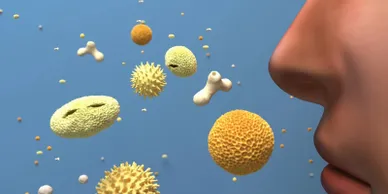 Health Concerns: Carbon dioxide (CO2) levels above 750 ppm (parts per million) are a cause for concern. At higher levels, CO2 inside a home can contribute to what the EPA terms "sick building syndrome," which leads to fatigue, headache, breathing difficulties, nausea, strained eyes and itchy skin. CO2 poisoning, however, is very rare. The U.S. EPA recommends a maximum concentration of CO2 of 1000 ppm (0.1%) for continuous exposure.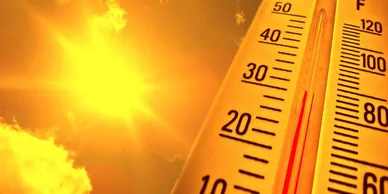 Comfort Concerns: Comfortable temperatures fall within the range of 68 and 75 degrees F. In addition temperatures are most comfortable when steady, with fluctuations less than 1-1/2 degrees. Ideally, temperature should be constant between all areas of the home. People experience a chilling or 'goose bump' sensation when temperatures are uneven and when air blows quickly across the surface of the skin.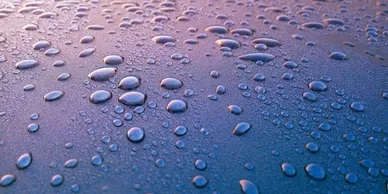 Comfort and Health:  According to the ALA the relative humidity should be near 50% when possible. When air is too dry, people typically feel colder, and respiratory passages can become irritated and prone to infection. Conversely, air that is too moist defeats perspiration, the body's natural cooling mechanism. High moisture also can lead to condensation within walls and on windows, which can cause mold.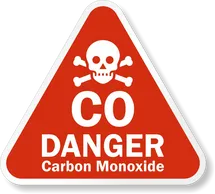 Safety Concerns: Carbon monoxide replaces oxygen in the blood, and is a cause for concern when average levels are 6 ppm or higher. When levels are above 25 ppm, immediate action should be taken. Carbon monoxide is a colorless, odorless, poisonous gas produced by combustion. When people are exposed to relatively low levels, it can cause headaches and nausea. At relatively high levels it can cause memory problems and ultimately death. 
MEDIA FILTRATION - A GREAT WAY TO PROTECT YOUR FAMILY
Minimum Efficiency Reporting Value, commonly known as MERV rating, is a measurement scale designed in 1987 by the American Society of Heating, Refrigerating and Air-Conditioning Engineers (ASHRAE) to rate the effectiveness of air filters with the scale being MERV 1 to MERV 20. So basically, the higher the MERV rating, the better the filter.
Our installation technicians can typically install a media filter apparatus in 2 hours or less. This means less headache and interruption to your busy schedule.