Trustworthy Air Conditioning Repair
ALL PRO HOME SERVICES IS THE TOP CHOICE FOR HOME REPAIR IN MONTGOMERY COUNTY
When it comes to your air conditioning system, you need comfort, reliability, and efficiency – especially during a hot summer in Montgomery County. All Pro Home Services HVAC technicians are here to help you maintain, repair or replace(when necessary) your AC system. Unsure about whether you need to repair or replace, then click here for a repair vs. replace comparison.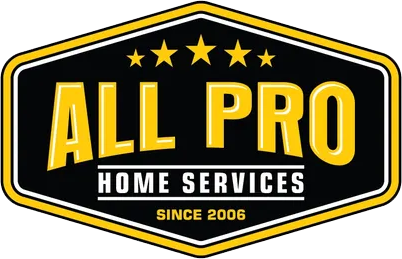 Save $25 on any A/C Repair
We would love to earn your business.  Get $25 off any A/C repair job for new customers.
Nothing is worse than your air conditioner breaking down in the peak of the Houston area heat. All Pro Home Services has chosen to partner with Trane when it comes to new a/c units in The Woodlands. (Check out our A/C Installation page for more details.)  But, we understand that sometimes a replacement is not in everyone's budget, so All Pro Home Services offers a/c repairs and a/c maintenance to keep your air conditioner running at it's peak performance.  Whether we do a repair or install a new system, we provide industry leading warranties to protect your investment, bringing peace of mind to you and your family. 
Not everyone is ready to upgrade their a/c unit to a high efficiency system, so keeping your current unit running at peak performance is important. That's why we offer our exclusive TCC, All Pro Home Services Total Care Club is designed  to keep your system running at it's peak performance and efficiency. Click here to see all of our TCC Plans.
Expert Diagnosis + Quality Repair
All Pro Home Services values your time, this is why we only use the highest quality products in our a/c repairs, reducing the need for any return visit. We also make it a point to diagnose a systems failure in a timely, but thorough manner.